How was I able to establish many markets for the Ohio Fish Farmers?
The Oriental Market is strictly a live market, this means in order to promote and build a new market, I felt that we needed to give them the best product with the longest shelf life possible. This involved handling the fish as stress free as possible, holding in clean water and purge for three to four days and give a salt treatment every day the fish are held. This is the only way to supply a top quality that allowed us to build this Industry.
NEW!!!!!!!!
This picture clearly shows a Yellow Perch Ribbon (eggs) we gather them in the spring and take them into the building to hatch and with in 15 days and making sure that the water temperature is just right they will hatch. All though they are very minute and transparent when they hatch the only visible part on them are the eyes or you can use a flash light to see them more clearer. I will be posting more pictures of the hatchlings but to see the process of hatching them please visit our Youtube site, go to www.youtube.com and type in OhioFishHarvestMark and it will take you directly to my videos. There will be more added as soon as the Yellow Perch start to hatch and then the feed traing and introducing to pond life.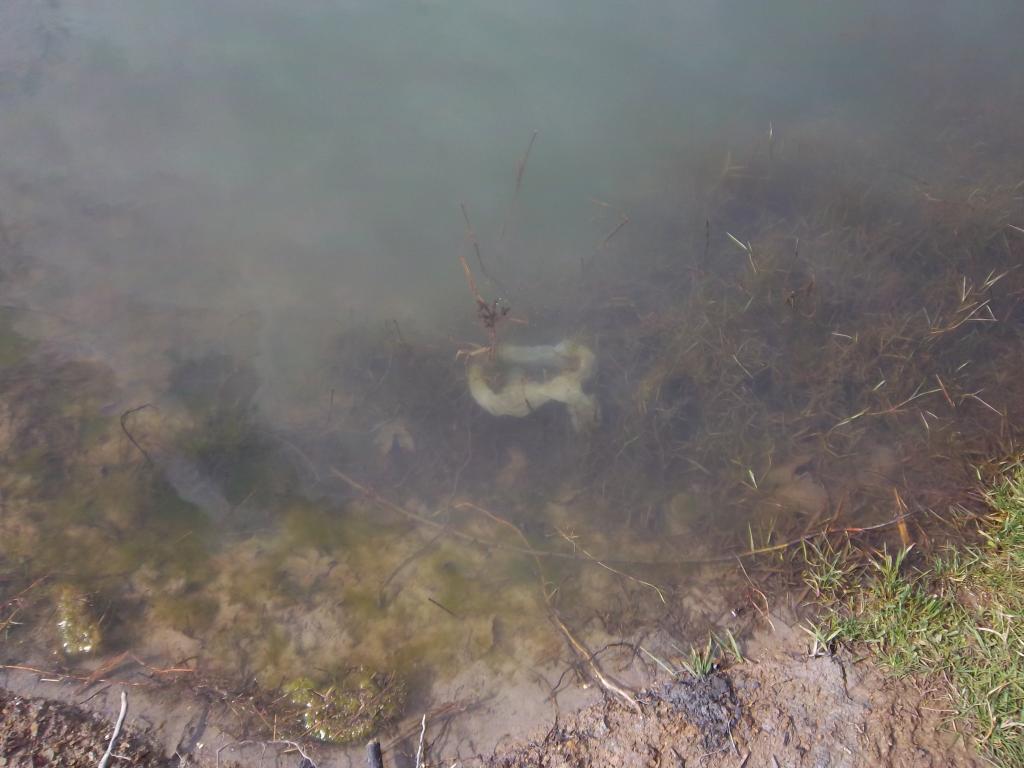 We are able to harvest your fish during the Sring, Summer, Fall and even in the Winter even if there is ice on your pond (as the picture to the left shows).
The best ways for us to come and Harvest your fish anytime during the seasons are to make sure that they are weed and algea free. It takes a lot more time and people to help harvest a pond that is not fully weed and algea free, I can never urge that enough, but yet some farmers just don't understand. To spray a herbacide in your pond will help prevent the cat tails, and all vegitation growth, which is a major contibuter to all Winter kills. If we can not pull a net we can not Harvest your fish.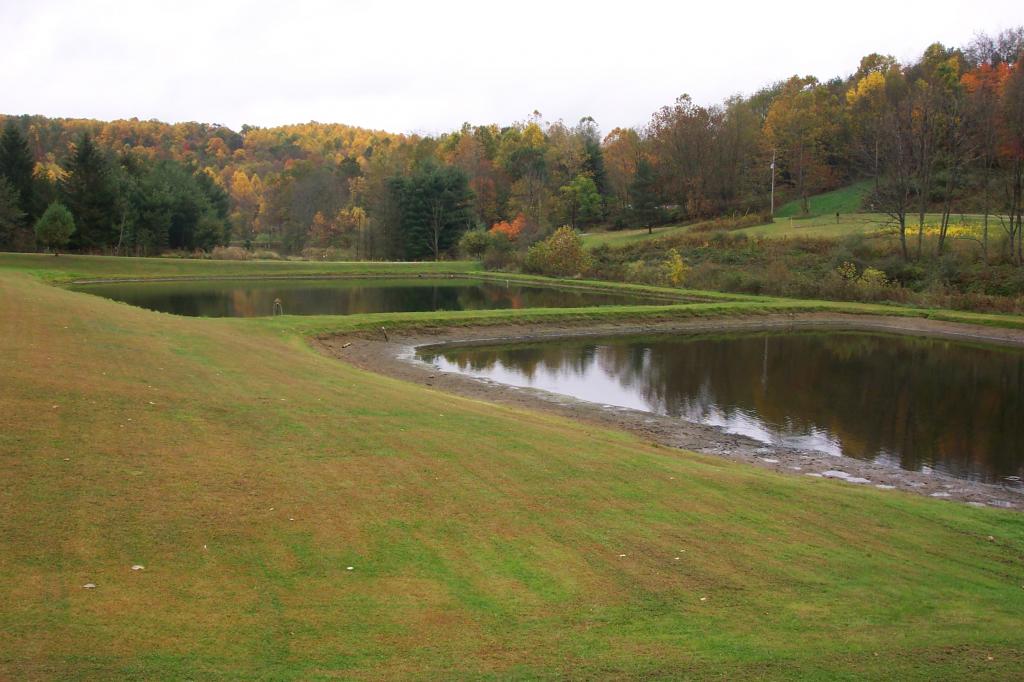 There will be more to come, we are still under construction so bare with us.
We would like to invite all sportsman clubs that have a need for quality fish of all sizes and most species the opportunity to join Ohio's oldest and most successful Fish Farmers. Making all Sportman Clubs as members eligable for the same whole sale price that we sell to the Chinese and Candians. Ohio Fish Harvesting and Marketing Organization has the capacity to produce hundreds of thousands of pounds annually!
Why consider Another Fish Farming Organization?
This is the only Fish Farming Organization that can explain and show how the Ohio Fish farming Industry came about being. How it grew and how it was built from the ground up.
The main mission for this Organization is to better educate the farmers in every avenue, this Industry has by:
Explaining the importance of quality control, explaining how volume marketing allowa the famers to get top dollar for their fish. Explaining how volume purchasing of fingerlings help to keep the cost down for farmers. Show how the O.F.H.A.M.O. is working for the farmers by promoting new markets, explaining the need and importance of hydro Blasting. This is the only Organization that will teach its members how to produce and feed train their own fingerlings. This is the only Fish Farming Organization that has the ability to show what direction this Industry is taking. This is the only Organization that has the hands on experience to give the facts. Explaining what a live market is and how sensitive the Oriental Markets are. Explaining the difference in large scale reseaarch vs. independent research.
Future Goals O.F.H.A.M.O has set:
1.) Hire an Oriental Market Specialist
2.) Own its own Hydro Blasting Equipment
3.) Have our own direct marketing ability
4.) Have a quallified staff employed (biologist)
5.) Expand large scale research
6.) Establish our own Research and Development Organization